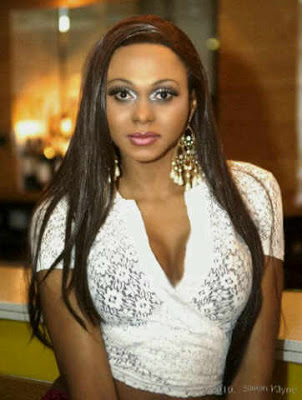 The former Benue state male student who fled from Nigeria to London 10 years ago after two failed suicide attempts is finally adapting to his newly adopted body.

Oche clifford who now bears Sahhara Henson recently visited a fetish s*x club where he saw a whole lot of immoralities.
He took to social media to narrate his experience.
In his words;
"People were just touching themselves and touching each other and then i went into another room upstairs…Oh my Gawd, come and see different group of people having ***. Women with their ***** flapping all over the place, like ten men on top of a woman, It just doesn't feel comfortable for me and i'm one of the most open minded person. I did feel out of place in there so i had to leave…but for a good christian girl like me…you know a born again christian girl like me from Naija, i just said Jesus please forgive me of all my sins."
Oche Clifford was a well endowed Nigerian man raised in Abuja back in the good old days'
He(she) is now claiming to be a good christian girl….hmmm, only God knows those who serve Him!