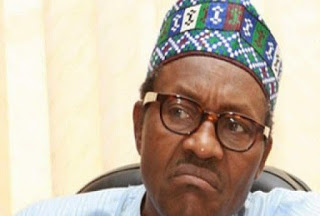 It is very shocking that president Buhari has made a U-turn from one of his campaign promises before the 2015 presidential election, as he has mentioned that he would not pay the N5000 stipend he promised to unemployed youth in the country.

The president retracted his campaign promise in Saudi Arabia as he continued his visit to the middle East over the weekend.
He made mentioned that he would rather channel resources into building of infrastructure, education and agriculture to create employment opportunities to able bodied young men.
He stated: "This largesse N5,000 for the unemployed, I have got a slightly
different priority. I would rather do the infrastructure, the school
and correct them and empower agriculture, mining so that every able
bodied person can go and get work instead of giving N5,000 to those who
don't work."
The pledge by the president to pay N5000 to the unemployed youth, which was a major campaign strategy used in the presidential election by APC(All Progressive Congress) in 2015, has been ruled out.
Lets know your opinion on this matter by dropping your comments.