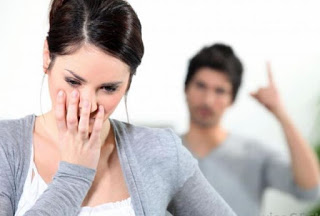 As the valentine day is approaching, i know most of our Nigerian guys would be looking for one way or the other to dodge their girl friends as they love to shy away from responsibility.
So here are the list of funny ways my Naija boys shy away from their duties;

1. Hey why will you call me by 8:00am, ITS OVER
2. Why will you wear yellow shirt, I told you am allergic to yellow color, ITS OVER
3. Why will you close the door, ITS OVER
4. I said fry two eggs you fry one, ITS OVER
5. I told you to wash the clothes with Ariel you go use Omo, ITS OVER
6. Why will you be using Airtel when am Using Etisalat? ITS OVER
7. Is this the noodles I told you to buy? ITS OVER
8. Why will you call me with etisalat number, after I told you how they collected my airtime ITS OVER
9. Jeez, you are still using king James bible? ITS OVER
10. Why are you still using Facebook? ITS OVER
11. Why are you addicted to Social media? IT'S OVER
12. I told you not to Vote for Buhari during that Election period, Yet you went ahead abi? ITS OVER.
13. Boy:- Babe take this two eggs, Fry one and cook one.
Girl:- Boo am through
Boy:- Hey this is not the one I asked you to fry. You fried the one I
asked you to cook and then you cooked the one I asked you to Fry, ITS
OVER
Dont stop the fun. feel free to add yours!