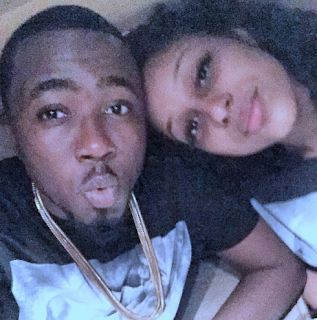 Over some days ago, rumours have been going around indicating that Ice prince's girl firend, Maima has been cheating on him with a rich guy. Rather Ice prince has said that he is pretty sure his girl
friend is not cheating on him which makes all the whole noise about this issue to be on low key.
What stiill baffles me most is that can this really be true even with all the Ice prince's swag? What do you guys think?
However, some photos of his girl friend and the dude has surfaced online. Check it out below;