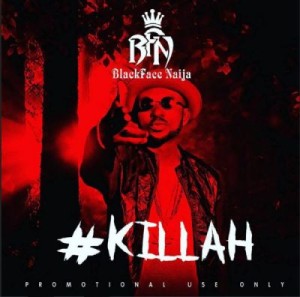 Some days back, We could recall that hypertek man, Dammy krane accused Wizkid of stealing his lyrics and so on which almost resulted into a physical battle.
The former plantashun boiz man, Blackface who released a new song and video that has got tongues wagging has also acussed Wizkid of stealing his shit.

In the first verse of the song titled 'Killah,' Blackface talked
about Wizkid stealing his song and would deal with him should he not
desist from such act.
The lyrics goes thus:
Boy Wizkid try steal me melody
But them copycat na gat me energy
Me burn them and send them to the cemetery
Tell dem copycats them playing with fire
Tell dem be original or them better retire
Because
My fellas no go hesitate to fire
Run dem down..marsh up dem empire.
Wizkid is yet to respond to this new accusation, and as always, i
doubt he would, but if he does, trust him to be coy about it or even
turn it into yet another royal rumble.