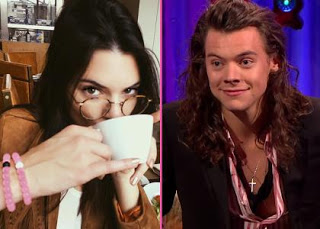 With the New Year comes new possibilities, and Harry Styles may be getting another chance at romance with Kendall Jenner.
According to E! News, the 20-year-old model and her
21-year-old ex-boyfriend have been spending time together on the Eastern
Caribbean island of Anguilla and were spotted having a meal together on
Tuesday (December 29).
An insider told Us Magazine, "Her appearance in the [Victoria's
Secret] fashion show is what drew him back to her. All of his friends
were saying how hot and amazing she looked." Kendall and Harry first
began dating back in 2013, though they broke up after taking a ski
vacation together in Mammoth, California in January 2014.