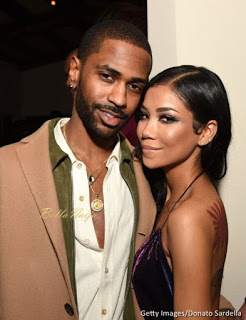 Singer Jhene Aikho has dismissed every rumour that her relationship with Big Sean is on a rough patch.

It was said that Big Sean was seen in an Oscar awards after party cuddling up with former Pussycat Doll Nicole Scherzinger.
It was also reported that Jhene Aikho had confronted Big Sean about it of which he denied every claim.
Now Aikho came out on twitter to say that all those stories are false, there's nver such thing.
She wrote:
sorry, but nothing about you guy's fan fiction stories are true… I still love you tho 😘