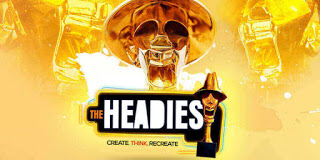 This year Hip Tv Headies awards ceremony has been scheduled to hold next year, 24th March 2018.

According to the CEO of the Hip Tv, Ayo Animashaun, the Headies awards has made its shift to next year due to December busy schedule as artist complains about not having time to show up at the event.
Most artist according to his statement said the December time is always a busy time from there from one show to the other because it is the most important part of they year where they try to make more money.
He also revealed that four new categories including: Best song writer of the year, Brand Supporter, Best performer and Viewers choice awards have been added to the list of other categories.
The viewers choice category will give the fans the opportunity to vote for who they want or admire in one way or the other.
The brand supporter award is specially designed for those brands that supports the entertainment industry and the award is just a way to say thank you to those who enhance the quality of the ebtertainment scene in Nigeria.
Morever these brands have been highly supportive as most artists who who build houses and drive big cars, gets most of their money from endorsement deals.