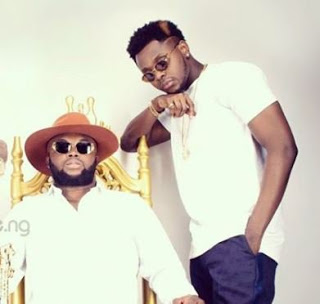 G worldwode entertainment has made its court declaration against Oluwatobiloba Daniel aka Kiss Daniel available Pulse.

Recall that G-worldwide had dragged Kiss Daniel to court for appointing new manager, enetering new agreements, negotiations in respect of some of the songs on his "New Era" and "Evolution" album containing singles like "Yeba", "Sofa", "Senorita" and many others.
He was also accused of using the stage name "Kiss Daniel" without the company's consent or permission.
Also, in a statement signed by the artist's lawyer, T. Oluwase Lawal of L & A Legal consultants, it was stated clearly that he court refused to grant any injuction against Kiss Daniel restraining him from recording, performing or using the stage name "Kiss Daniel".
RELATED: Kiss Daniel G-Worldwide Ent., Floats Own Record Label "FLYBOY INC."
According to the statement, the status quo as directed by court was at the date G- worldwide entertainment filed its suit, which was after Kiss Daniel had left the label.
The court declaration as pictured below, ordered both parties to "maintain the status quo ante Bellum under the recording contract pending the hearing of the notion on notice dated 20/11/2017."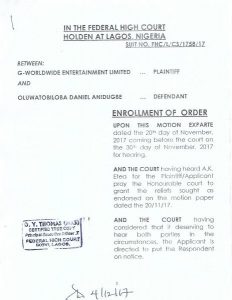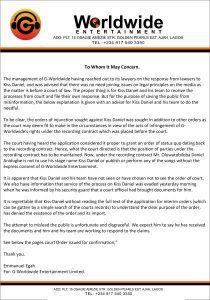 While the singer's lawyer took this to mean the status quo before the hearing, G-worldwide in a statement released alongside the photos of the court declaration had said it translates to the status quo dating back to the recording contract.