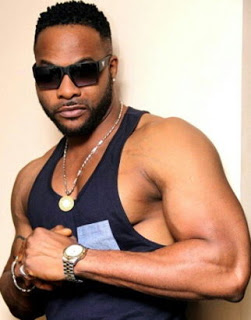 Nollywood actor, Bolanle Ninalowo has confirmed in an interview with Genevieve Magazine the divorce from his wife of 12 years.

The actor who has two kids, Aliyah and Morakinyo had said him and his wife are no more together also his children lives in Atlanta.
Ninalowo while speaking with Roselyn Nya, explained how he met his wife in Nigeria 12 years ago and took her to the state and married her on paper with the hope to do the officiall marriage when the time comes but things had gone the other way round.
Read what he said below:
I am separated from the mother of my kids. I have an 11 year old girl and a nine year old boy from her and they live in Atlanta. We met here in Nigeria, when I visited 12 years ago. I took her, with me, to the States and filed for her (married her on paper) with the hope to someday get married officially, but things took the wrong turn. So, for now I am married to my hustle.
Bolanle Ninalowo is a Nollywood actor who was known for his role in the popular television drama "Husbands of Lagos"