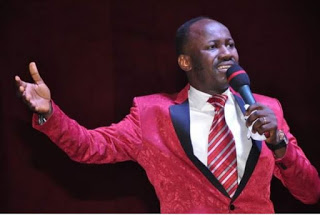 The Zambian government has given one of the pastors of Omega Fire Ministries, Pastor Augustine Oso Ebosele, a 48hrs notice to leave the country.

This is coming after the government refused to renew his immigration papers having said that he has engaged in some acts which can divide the Omega Fire Ministries founded by Apostle Suleiman into two parties.
According to the government spokesperson, Kampamba Mulenga who made the announcement, saying it feared the pastor's continued stay in the country might result into breakdwon of law and order.
So based on the country's Immigration Act number 18 of 2010, Pastor Obosele has been given two days to vacate the premises.