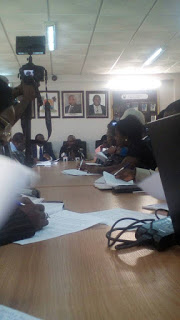 Two suspected cases of the Monkey Pox have been recorde in Lagos as confrimed by the Lagos state Government.

This was revealed at an ongoing press briefing by the officials of the Lagos state government, Alausa.
According to the commssioner for health, Dr. Jide Iris who disclosed that the two suspected cases are currrently being investigated in the state.
He said:
"Though no confirmd case has been recorded, there is need to sensitise members of the public and provide adequate information on measures for prevention and control of the disease in line with the policy of the government."