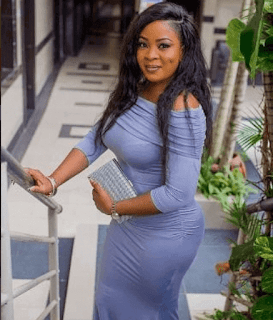 Daughter of the veteran actor, Jide Kosoko, actress Bidemi Kosoko has been accused of sleeping with a married man.

Recall that few months ago, she was involved in this kind of mess where it was said that she slept with husband of her feloow actress, Bose Alao.
Now, an unidentified lady has called out the actress for allegedly sleeping with her husband in her matrimonial home during her absence in Dubai for a week.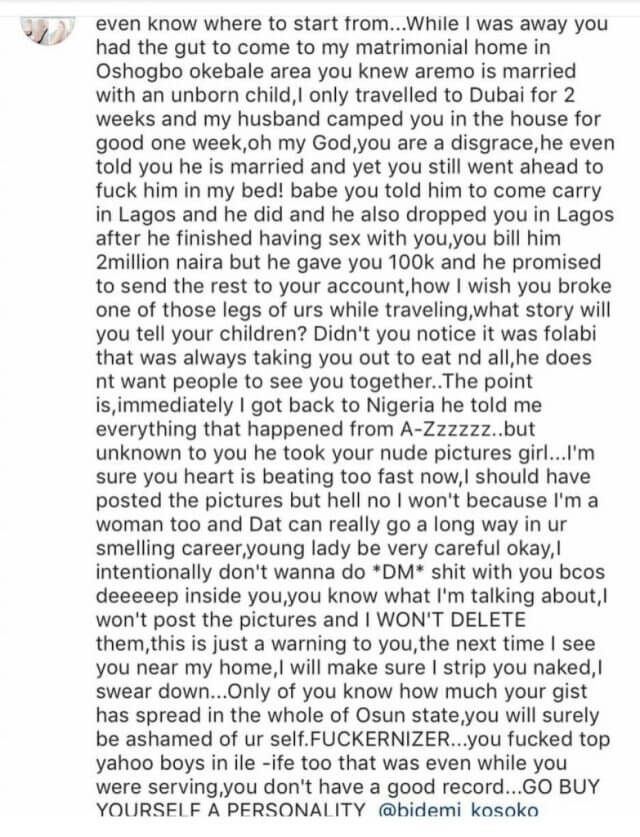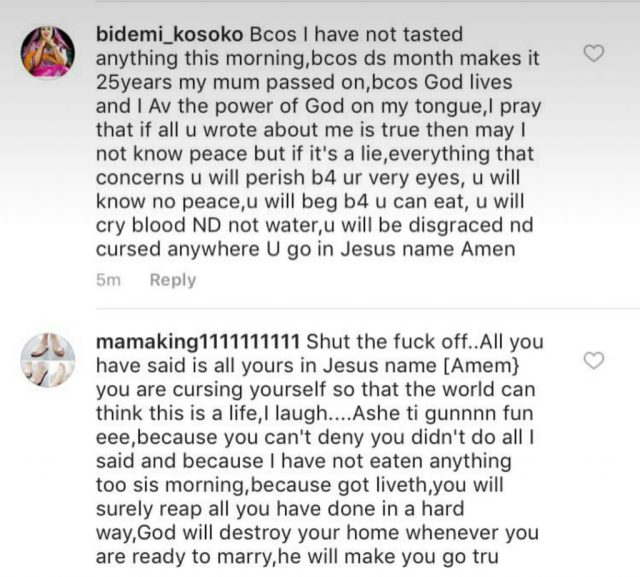 Based on what the lady said, the actress has been bothering her husband for two million naira for the services she rendered.
She has warned the actress to stay away from her husband or she stands to lose her dignity and even threatens to destroy Bidemi's career by releasing the nude photos taken by her supposed lover.
Also, Bidemi has reacted to this by cursing herself claiming that she did not do anything of such but the lady still insists Bidemi is a liar.
Anyway, even if this is true, we just don't want to see another nudes or do you?