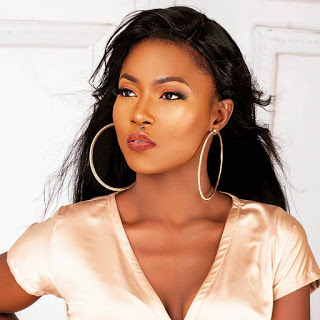 BBNaija's ex-housemate and guitarist, Oluwarise Deborah Ebun, popularly known as Debie Rise had revealed that her father, who is also a Christian preacher, conducted a deliverance for her after she returned from the reality tv show.

Although her father didn't approve of her particiaptaion in the highly controversial reality show, acoording to Debie, she had to run away from home just to be at the there.
Watch the full interview she had with Channels Tv on Entertainment news:
BBNaija is not actually Debie's first introduction to the spotlight as she has gained exposure while she emerged as the first runner up at the Nigerian Idol music competition in 2013.
Debie as fondly called knew that to break into Nigeria's Music Mainstream, she would need to take bold steps to bring attention to her talent.
While speaking with Entertainment news on Channels television, she said the Church should help an entertainer to be better.
In her words:
"The whole reason for the home upbringing is not just for ourselves, there has to be a situation where you would have to apply the discipline in a larger world."
Debie Rise also said that she still gets called out by critics who have different expectations of her as a preachers daughter.
"Although i ran away from the house and that was mean but i knew what i wanted for myself. When popsi finds out, it wasn't funny but i had to assure him that at the end of the competition, people will congratulate him for being a good dad".
"When i came home they asked me to kneel down so they can cast everything from me but at the end of the day, i have so many women say, i want my daughter to be like Debie Rise. I thanked God for how everything turned out."