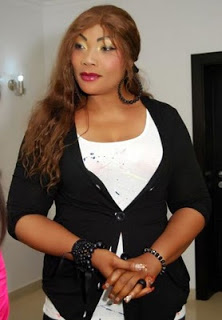 Veteran Nollywood actress turn Evangelist, Eucharia Anunobi has some interesting advice to Nigerians on how to build their chemistry in relationships.

Evangelist Eucharia Anunobi who has turned her social media page to a channel she used to disseminate the word of God to her fans, has delivered her first sermon for the month of August where she urged Christians to always pray and also open up their inner man so that they can live a more fulfilling life.
The actress who is known for the movie "Abuja connection" had this to say:
– If you are in a relationship and you have nothing tangible to show for it, why are you still there?
– You are in a relationship for three months and you can't tell if it is leading to marriage, what are you waiting for?
– You are in a church and you can't comfortably say you are growing to know Jesus better, why are you still there marking time?
She also had this special advice for couples: "You are married and you feel your wife or your husband isn't romantic, instead of complaining, call your spouse and talk things over, teach each other what and how you like it.
See more of what she got to say below: