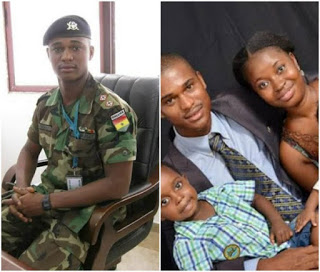 Ghanain soldier captain Maxwell Mahama was lynched to death by residents of Denkyira Boaso after he went a road side jogging.

The Ghanain soldier was mistaken for an armed robber by a lady who said she saw a pistol with him and probably called out the residents for a rescue.
On Monday 29, Maxwell was killed by the residents on the basis of false alarm raised by the by in the central region of Denkyira Boaso.
Reports now have it that the Lady who raised the false alarm have now been arrested in a village near Kumasi.