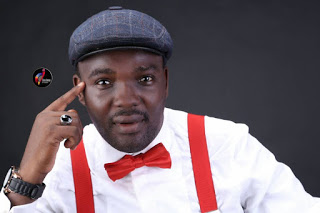 Nollywood actor, Yomi Fabiyi who has been in the news sevearl times with the issue of him seperating from his white wife, shares his thoughts on marriage life, divorce and possibility of finding love again.

Just several months back, the internet was filled with the news of Yomi Fabiyi's marital crisis when it was said that the controversial actor had made the decision to leave his wife.
News had it that several people were more of the opinion that Yomi Fabiyi married his wife for the sake of white benefits but the actor defended himself in more than one instances saying things weren't the way people made it to seem.
While in a chat with broadway TV, he revealed that he is still very much married but he considering a divorce.
He made it clear that his happiness is very much important to him and hence the need to walk away. He also came to the conclusion that marriage is not just for everyone.