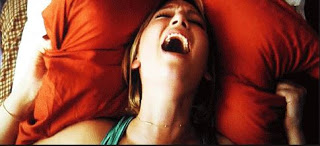 A 23 yr old woman opens up on challenges she faced on reaching climax during s*x with her husband.

The lady whose identity is not revealed for the purpose of confidentiality, has written to a relationship adviser on Vanguard newspaper on challenges reaching the orgasm in the other room.
Read her message below:
I am a married mother of three and in the 23 years i've been married to my husband i've never had what you could call an orgasm.
Despite having been s*xually active for over half of my life, the s*x life with my husband has never been 'electric'. I've tried to talk to him in the past about this but he gets defensive. He says he finds nothing wrong with our s*x life but i know i need to inject spice into our life without upsetting him.
Any ideas?
Drop your comments!