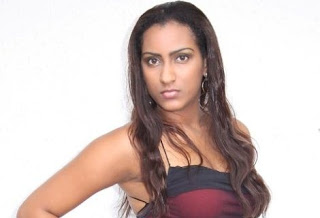 Ghanian actress, Juliet Ibrahim has revealed that she once had sex on the beach. She alsso said that the incident even happened with beach goers present.

"It was just spntaneous; it wasn't planned. We just went all out. There were a lot of tourists around and nobody coyld be bothered," said the actress who proceeded to give advise to fans who intend to dare to have sex on the beach, too.
"You have to be careful when you want to do this. You have to make sure that wherever you are doing it or trying to do it, it's allowed, and it is not like a place or country where people will find it offensive," she said.
Juliet Ibrahim who is said to be in a relationship with the Nigerian singer, Iceberg Slim, also disclosed that she doesn't care if the lights are on or off, when she's hot. "I can't be bothered. Anything gose," she said.
On her favorite sex position, she disclosed she just flow with the rythm and not afraid of trying new adventures.
Also, she said she does not consider asking a man she loves for his number as a big deal.
"I don't see it as a big deal. If i see somebody i like, i wouldn't want the chance to pass me by."