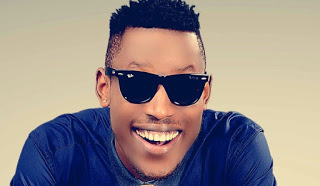 Song writer and singer, Abinye David Jumbo, who is popularly known as Mr 2kay has revealed how he hustled to get to the level he is today.

While speaking with saturday beats, the singer made it known that things were really rough at the start as he had to sell kerosene, coconut and pure water to survive.
Mr 2kay also added that doing that enabled him sell his craft to people as he would sing to entertain people while hawking.
See what he said below:
"I sold Kerosene, coconut and pure water on the street from i made it in life. I also sold fish, periwinkle and other sea foods in Bonny Island in Rivers state to survive. Wjile i was doing that, i was still singing, entertaining people to sell my goods.It was like a strategy for me, i used it to get their attention and also patronise me. I am actually a church boy and i was a chorister in church. In 2010, God answered my prayer and i was signed to Grafting Recordsand I am still with them."