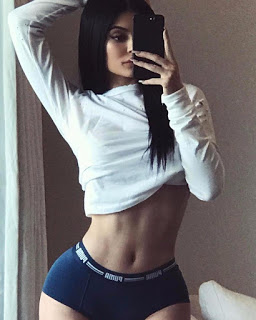 Fans have come for the reality television star, Kylie Jenner, after they noticed she had used photoshop to alter her picture.

According to Sun UK, Kylie Jenner has been accused of using photoshop to edit her latest post as she showed off her curves in a selfie pics.
The incident came to light after the 19 yr old posed in a Puma boxers and a white top. But the 'Keeping up with the Kardashians' star came under fire as some fans claimed to see an unnatural curve in the wall which would suggest the picture has been tampered with.
One of the fan pointed out: "@Kyliejenner your wall is curved from the edits girl"
While another wrote: "Lmao photoshop"
Also another one stated: "The curve in the curtains"
While one also ranted: "She loves surgery & photoshop"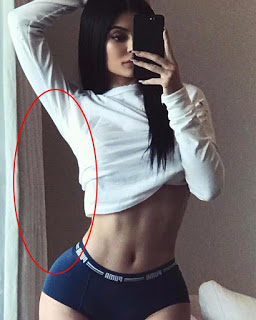 You can check out more comments by fnas below: