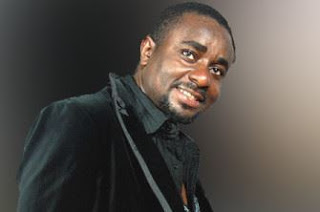 Popular Nollywood actor, Emeka Ike has once again shades his ex-wife and mother of his 4 kids via a post he made on Instagram.

He posted a photo and captioned it:
"A man can work for 10 years with unemployed wife and still be happy, but a woman will work for 5 days and the whole community will get to know about the unemployed husband."
However, one angry fan fired back at him, see what he wrote:
"Emeka you are not just helping yourself, why not humble yourself. someone who has live to build a home with you all these years is now compared with rats and all sort of things. You are too arrogant, for living with a rat makes you the same."
We could remember that Emeka once told the court that the only time 'devil' entered their maariage was when the wife paid for the children's school fees.
Who else agree with Emeka's point of view? is it true the whole community will know once the wife becomes the bread winner?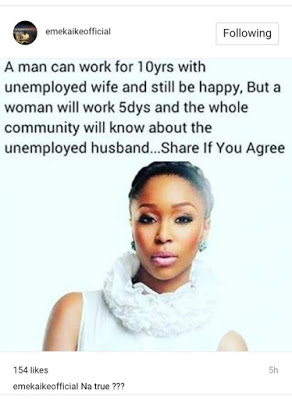 See some of the fans comments below: