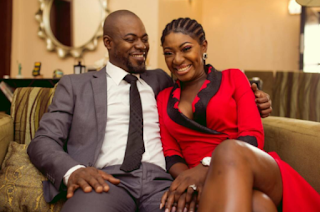 Actress, Yvonne Jegede is really looking beautiful in these new photos with her husband, Abounce.
See one above and check on another photo below: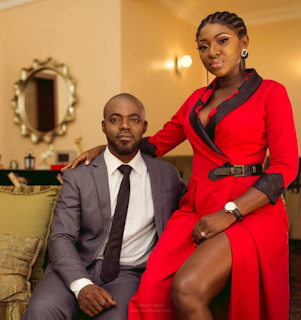 Meanwhile, The actress has made it clear for curious fans by insisting that her brain is her main asset and not her breast.
She also replied doubters who think her big bust was as a result of an enlargement surgery by stating it clear that she has always possessed attractive boobs.
In an interview with Punch news, she said:
"Many people feel my boobs are my selling point, but it is my brain.
"As for the people insinuating that i did surgery to enlarge my boobs, i have always been this way.
"People who know me from way back would confirm that i'm naturally endowed."