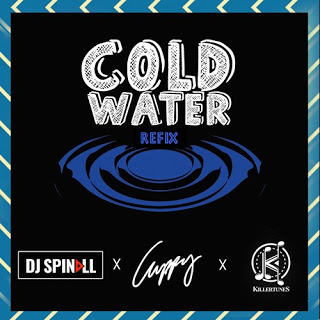 Cuppy, Dj Spinall and killertunes brings more life to the track "Cold water" by giving us a refix.

Pioneering the new afrobeats genre, Dj Cuppy alongside Dj Spinall and killertunes has created a refix to Major Lazer's smash hit single "Cold water", giving it elements of afrobeats and tropical house.
Industry critics have called this more than just a mashup, saying this is a whole new frsh song but here is anopportunity for you to be the judge and put on repeat.
Listen and enjoy below;
Facts: Cuppy whose real name is Florence Ifeoluwa Otedola is aNigerian music producer and the daughter of the Nigerian billionaire, Femi Otedola.
Cuppy graduated from Kings college London in 2014 with a degree in Business and Economics. She also graduated from New york University having completed her Masters degree in Music business.