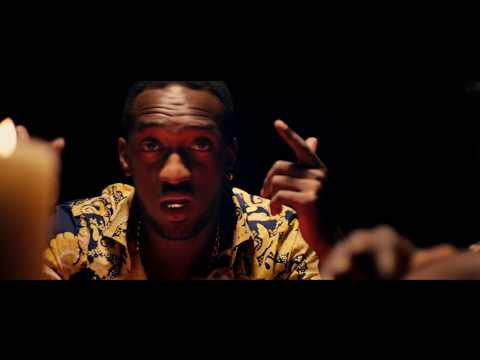 Eugy drops the visuals to his song "Don Corleone" which was released few months back.

Much credits to mikesprobeats who delivered the right beat to this Eugy's unique style of music even as the beat and sound of the track was so obvious on this slow pace song.
Eugy has been dropping back to back hits not excluding the viral track of "Dance for me" which features the rave of the moment Mr Eazi.
Here is another dope video drected by the London video director Gabriella Kingsley.
"Don Corleone" lyrics
I'm the Don Corleone,
The big boss of the team everybody getting cream
I'm the Don Corleone
Chale y3 b3 di adansi we be on a mad ting
I said Don Corleone,
DJ wheel up the ting make them feel up the ting
I said Don Corleone
Chale I'm the Don Corleone the Don Corleone
(x2)
I can go the whole way, Mo Farah
On the Mic I be flow father
I kill the beat make the song badder
I said no one compete I be don dada
Hit up berry back to the matter
I'm on telly so they love chatter
They think they know me but they know nada
They think they so big but they're so marga
Shake it on me baby get wicked
break it on me make i get with it
can get it for free but we spend digits
we're working so hard we no get limit
lets take a quick trip away make we hit Qatar
My little Kim I be big poppa
I'm getting in but them pree from far
Mi si I'm getting in but them pree from far
I'm the Don Corleone,
The big boss of the team everybody getting cream
I'm the Don Corleone
Chale y3 b3 di adansi we be on a mad ting
I'm a Don Corleone,
DJ wheel up the ting make them feel up the ting
I said Don Corleone
Chale I said Don Corleone the Don Corleone
(x2)
Brudda we get expensive taste
only few can relate,
no argument no debate
them go follow everything that we say
so make you follow the leader
while you do the alkayida
this one for Ama and Gina
I said this one for Ama and Gina
Shake it on me baby get wicked
break it on me make i get with it
can get it for free but we spend digits
we're working so hard we no get limit
lets take a quick trip away make we hit Qatar
My little Kim I be big poppa
I'm getting in but them pree from far
Mi si I'm getting in but them pree from far
I'm the Don Corleone,
The big boss of the team everybody getting cream
I'm the Don Corleone
Chale y3 b3 di adansi we be on a mad ting
I said Don Corleone,
DJ wheel up the ting make them feel up the ting
I said Don Corleone
Chale I said Don Corleone the Don Corleone
(x2)