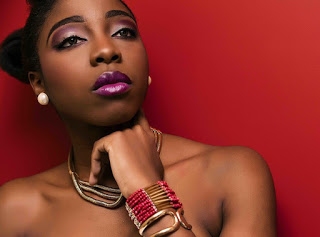 22 year old London based singer and song writer, Nissi came into the limelight in August with her debut single "Pay attention"
and even followed it up with the track "Criminal" which topped the Hype Machine twitter chart in September.
Both records have seen the Nigerian native garner support from MTV wrap up, Revolt TV, BBC among others.
Now, just to round up the exciting past five months, Nissi is proud to release the official music video for the Cornel Sorian produced track "Pay attention".
The track which is directed by 2012 Stanley Kubrick award winner Labi Odebunmi, and framed around powerful imagery of war and protest, the "Pay attention" visuals double down on the thought provoking and politically charged message behind the single.
While speaking about the inspiration behind the "Pay attention" music video, Nissi says, "This video is a subtle of expression of various facets of life which are driven by human behaviour, and the things that we miss when we do not pay attention".
Also speaking on the song, Nissi also said that she used the power of her music and art in the video to convey the message in the song, both on the piano and with her body paint, because those two things are her personal interpretation of freedom.
Enjoy the video below: