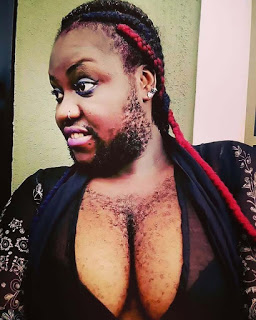 Queen Nonyerem Okafor, 29, who is known as Nigeria's hairiest woman, is from Nneobi-Nnewi, Anambra state in South-eastern Nigeria.

Queen who was born hairless, only began growing such an unusual amounts of hair at the age of 21. But despite nasty comments she gets online, her unusual body hair has not got into the way of her life as she is engaged to be married.
Although, she has not revealed the name of her fiance, she posted pictures on social media to silence doubters who said men wouldn't be attracted to her unsual body hair.
More photos below: