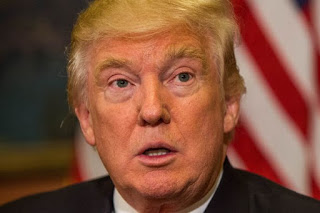 I know it is kind of rare that since the US election results, so many people have been googling the question ' Can Donald Trump be Impeached?".

Although, One Law professor claims there is already enough evidence to remove the president elect before he officially starts as he already faces a civil case over fraud allegations.
Howoever, Donald Trump could still be stopped from being Us president, that is if he is impeached.
In UK, the term impeach means "to call into question someones integrity" or "to charge someone for the crime he commited against the state". In the US, the word impeach is often used when a holder of a public office is charged with misconduct.
Although, many are still are still wondering and hoping if Hilary Clinton could still take the job – But is that actually possible?
Well, since one law professor already claims there is enough evidence to remove the president elect before he actually assumes office.
Moreover, Trump already faces a civil case over fraud allegations which is related to Trump University and due to be heard in court later this month.
But i can tell you that in reality it is more complicated than that.
According to The Independent reports, in the US, impeachement is the first step in a constitutionally sanctioned two stage process to remove a president from office for committing treaon, bribery, fraud and other high crimes.
Experts has also come to analyze thee high crimes as being one of these things;
1. Real criminality
2. Abuse of power
3. Violation of Public trust
Nevertheless, it is still up to the House of Representatives to decide if an offence someone has committed warrants impeachment.
It decides on the grounds to impeach the president which can either through debate, inquiry or vote.
In the voting aspect, if the majority vote the president guilty of any of the charges, then it will result into an impeachment.
If at then, the Head of State still stays in office until the second stage of the process – a trial by the senate which could either convict or clear them.
As at then, a majority two thirds of the 100 senators who sits as jurors on the trial have to find the president guilty before he can be removed from office.
So now back to the question – Can Trump be removed from Office?
The short and simple answer is YES but it is very unlikely!
Even if Trump is impeached, it is the Vice president elect, Mike Pence that will take over. So what is the stress all about??……
Drop your comments…..