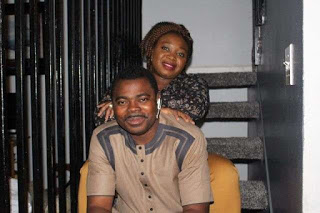 Yoruba television drama series 'Mr and Mrs Kgberegbe' has won the best Yoruba sitcom at the Oodua image awards of which the event was organised by the Yoruba youth corporation.

Olarenwaju Olakanlu who is the lead actor and the producer of the series with Dunni Badru who is also known as Mrs Kogberegbe received the award in Houston, Texas.
While giving an acceptance speech, Olarenwaju said, " this award is a comfirmation of the general acceptance of our show and a reward for our hardwork".
"It is not easy to produce a content that is acceptable by the South-west viewers and Nigerians in Diaspora".
Mr and Mrs Kogberegbe is an interesting drama series that focuses on the life of a couple who often involve in different kind of arguements from life issues to marital issues and so on.