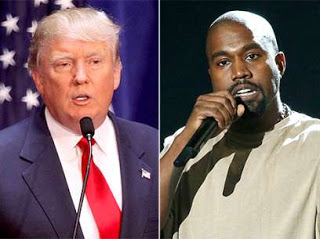 Kanye West had revealed his full support for the US president -elect and of course his fans are not finding it funny at all.

Kanye West had revealed this while on stage at a concert in San Jose, California and this didn't go well with the fans of which brought about mixed reactions on social media.
However, Kanye told the audience on thursday, November 17, that he would have voted for Trump if at all he had voted.
According to Kanye West, he said Trump will bring about change by exposing racism, negelecting the fact that the billionaire had made racist remarks on more than one occassion.
— billy (@billycrossover) 18 November 2016