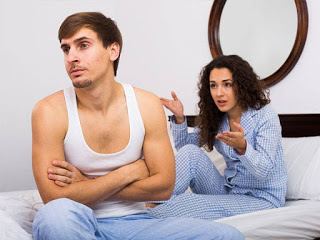 Sometimes you just don't get what is in the mind of your partner whenever you are in a relationship. Some might have good purpose
for you while some might just be using you to pass time. As a lady you just have to sense it if a guy is serious or not.
Below are the signs to note when a guy is not ready to marry you:
1. He never make you meet his family
whenever you notice that the guy keep on postponing without tangible reasons when you talk about meeting his family, then you should know that he is not ready to take you home to mama.
2. I am too young to think about such responsibilities
This is enough reason to quit the relationship as you always notice that the guy does not want to have any sense of responsibilty or does not want to be responsible for anything.
3. He is not interested in your future plans
If you notice a guy is always self centered or does not want to be involved in your future plans, then should be aware that he is certainly not ready to settle down with you.
4. Your dates are just on the bed
If all he does is to take you to bed and not even wanting to have fun in different places outside the environment, then he is just using you to pass time.
5 He never utter those magical words
Do you express your love to him times without number and he ignores doing the same back to you? Is he restricting himself to say those three magical words to you? This is a sign you must really watch out for.