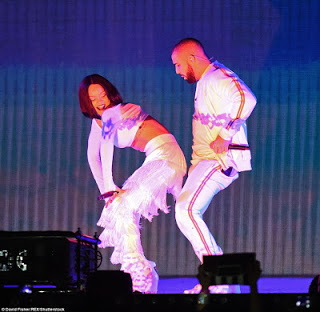 Should we say Rihana and Drake are just simply meant for ach other and that's a low key fact they put on display during their performance at the BRIT Awards.

They both treated their fans to a sensual performance at the prestigious event.
Rihana and her ex, Drake got on the stage and delivered a performance that will last for a long time in the memory of the viewers.
See another photo below;