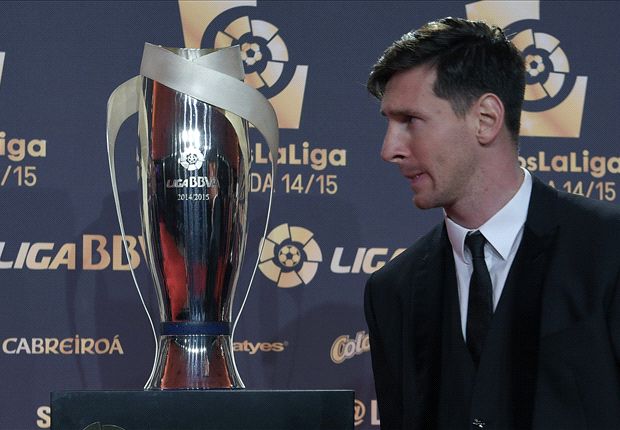 Lionel Messi was named La Liga's best striker and best player in 2014-15 season at the LFP (Spanish football league) Gala Awards on Monday, helping Barcelona to claim 5 prizes to rival club Real madrid's three.
Messi scored 43 La liga's goals last season as Barcelona won the league title as well as Copa del Rey and the the champions league.
It is the sixth time the Argentine has won the prizes with Cristiano ronaldo beating him in 2013-14.
"I'm proud to receive this award ahead of so many important players in la liga," Messi, who was named on the Fifa Ballon d'or shortlist along side Ronaldo and Barca team mates Neymar, said
"This award in particular i want to dedicate to my son Thiago (aged 3) even if he still doesn't understand very well. Everytime i leave the house he gets very angry and ask me: 'Papa, are you going again to score goals?' This award is for him."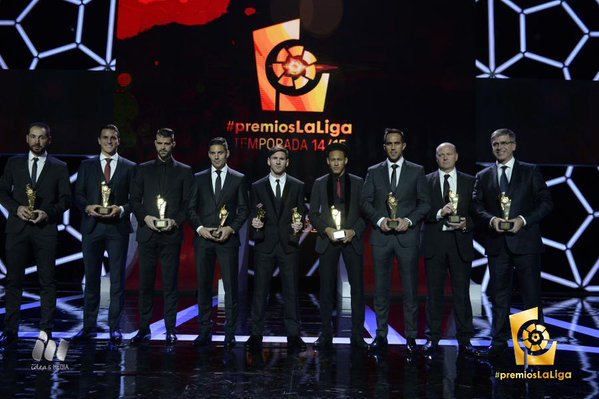 However,Ronaldo was named the fans' five star player after supporters voted for their favourite player.
Bravo was named best goal keeper and Neymar was named best playr from the Americas, Real madrid's duo Sergio Ramos and James Rodriguez were named best defener and midfielder respectively, while valencia's Sofiane Feghouli was named best African player.